Earl of Sandwich
Jun 06
Hear ye, hear ye, Sandwich Lovers of Central Florida: Earl of Sandwich has officially opened at  5000 4th Street North in the Royal Palms Center, St. Petersburg, Florida. This fulfills a dream I once had, back when I had my first EOS experience at Planet Hollywood many moons ago in Las Vegas.
On June 3, 2014, I was invited to enjoy the grand opening ceremony.  Steve Heeley, President & CEO of Earl of Sandwich USA, David Crabtree, President & CEO of Planet Hollywood Group of Companies, Mayor Rick Kriseman, Deputy Mayor Kanika Tomalin and others came out to celebrate.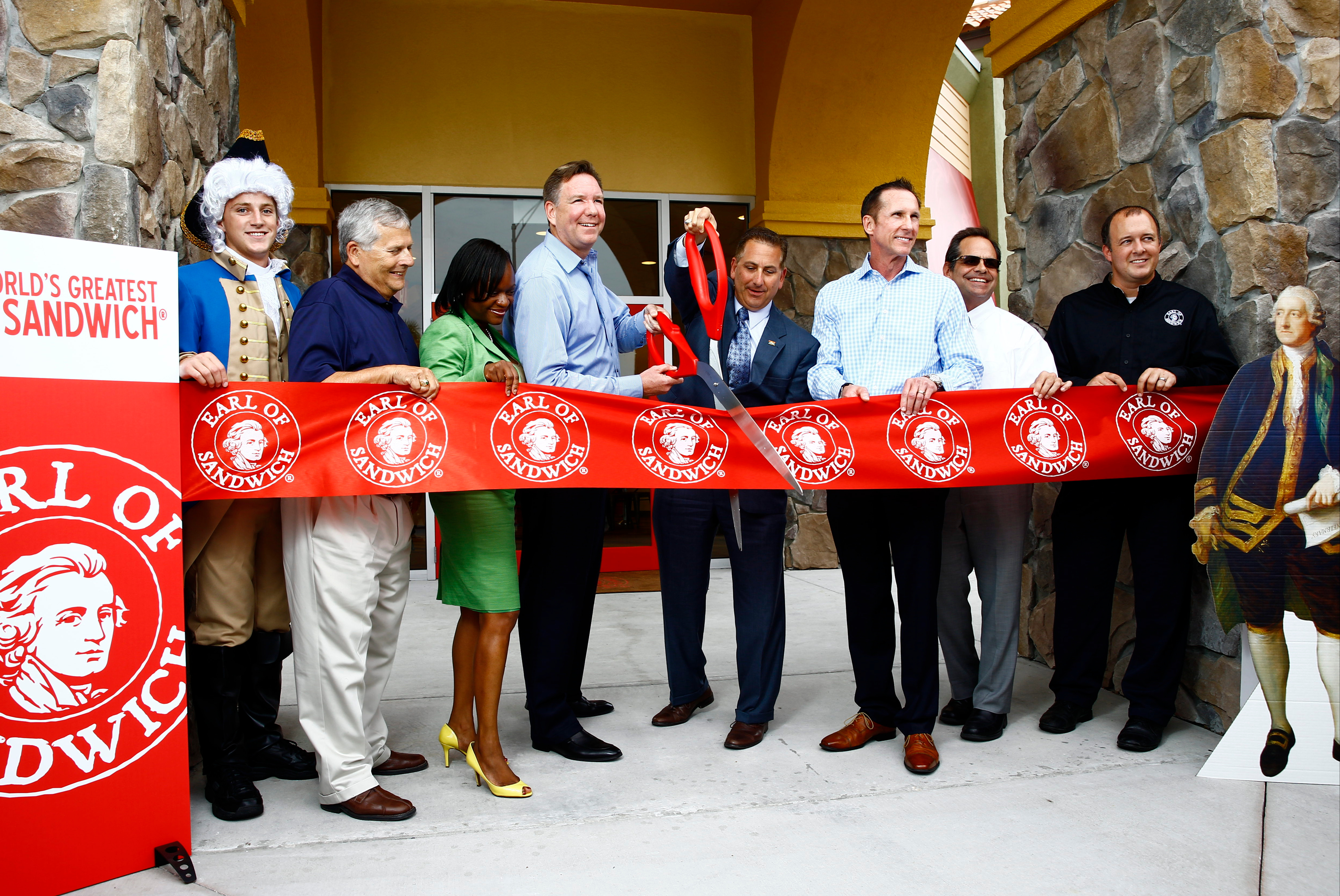 After all of the speeches and fanfare, we were invited into the supremely clean and modern restaurant.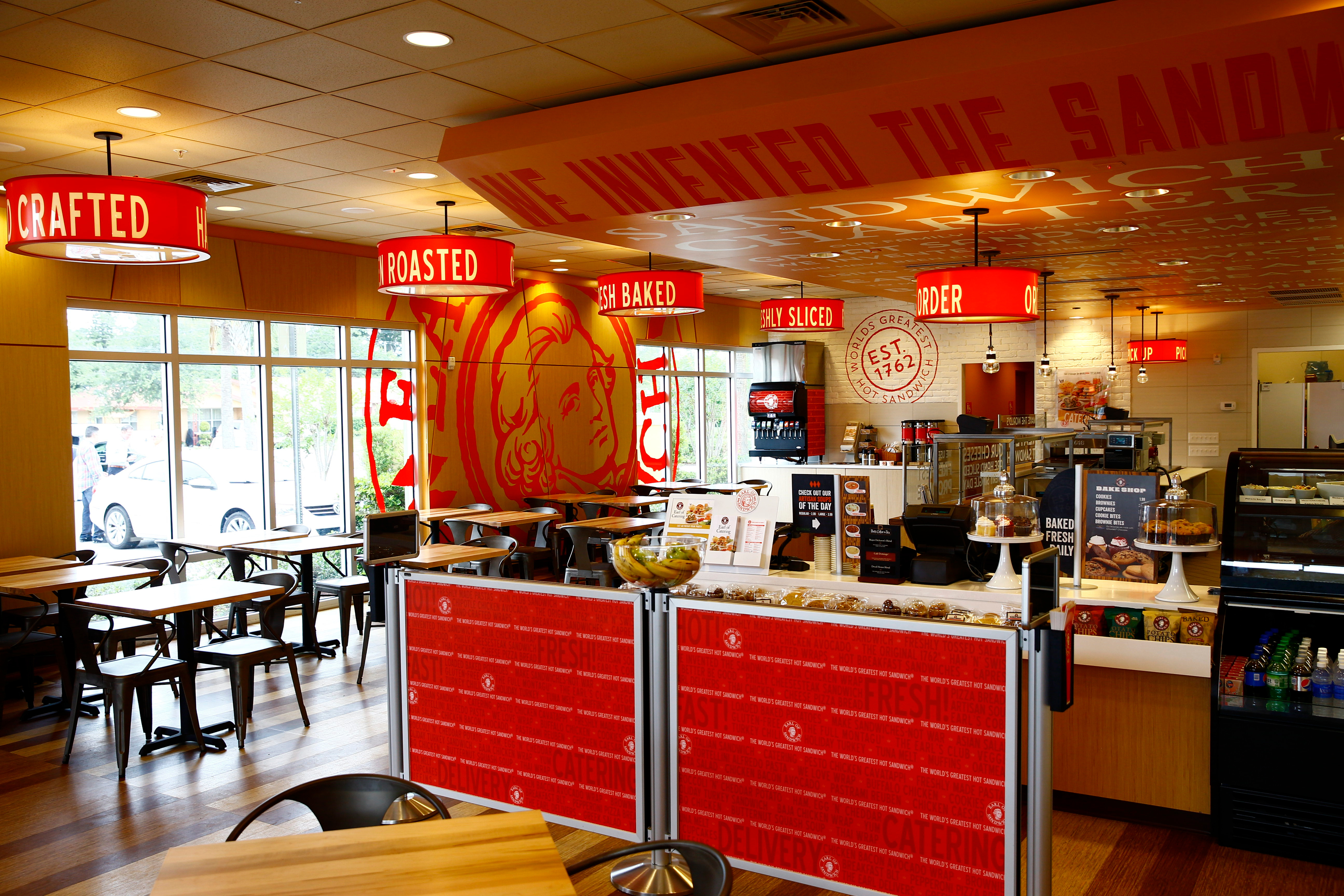 For our eating pleasure, we were offered several hot sandwich options, (this is, after all, the home of the World's Greatest Hot Sandwich® !) wraps, salads, and desserts.
I was going to act like a pro and just have a few little bites; that strategy came to a screeching halt when I came in contact with The Earl's Club. I seriously could not stop eating that delicious sandwich. An honorable mention should also go to the Chipotle Chicken Avocado – with bacon, cheddar, and lettuce, this hot sandwich was fresh quality goodness.
Everything at Earl of Sandwich is hand-crafted and made fresh daily. A standout for me is the artisan bread; quality bread is the foundation of any top-notch sandwich, and EOS has found the perfect recipe. The bread is sent through a special oven, baked to perfection, and served hot. I was excited to learn that they also serve breakfast and dinner items; I sincerely have my eyes on the pizza bread and baked potatoes.
The crowd was definitely not my kind of people, as I am used to being around much more laid back and friendly types. Luckily for you, and for me, the fine folks serving the food were fantastic, and that is all that really matters when assessing a restaurant.
I shall now be able to grab my favorite, the Tuna Melt, whenever the mood strikes me.
Welcome to the neighborhood, Earl of Sandwich.
Disclaimer: I was invited to the grand opening and provided with food  in exchange for a review. All opinions are my own. Photos courtesy of Earl of Sandwich.